Accommodation
Catering for groups up to 12 people, The Escape accommodation is the perfect way to take the "roughing it" out of camping, allowing everyone to indulge in the very best Mother Nature has to offer! Experience "glamping" in our exclusive Luxury Tent & Studio accommodation, combining traditional elements of camping with contemporary style and comfort.
Luxury Tents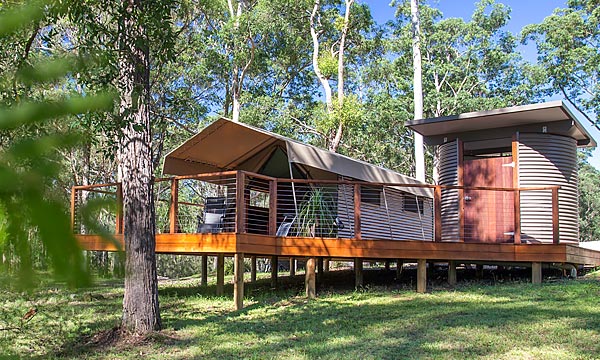 Overlooking the Clyde River and perched amongst the gum trees, you'll be forgiven if you choose to be totally tent bound for your Escape! Dive into your luxurious queen size bed, then be sure to test out the extra long day beds (with a book and a glass of wine!) as well as the contemporary outdoor seating for unlimited relaxation time! Each Lux Tent has its own well appointed bathroom with towels and Sukin beauty products supplied.
Luxury Studio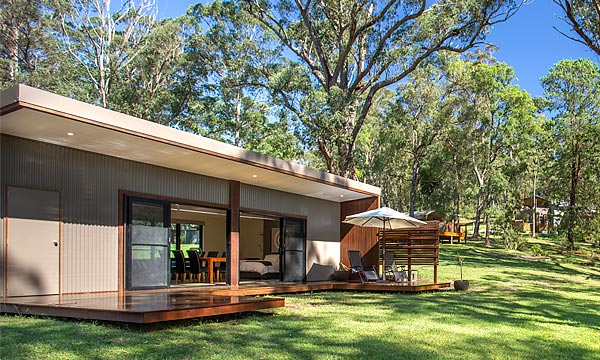 The Studio is our bush luxury "Penthouse" with pure river front views and space to stretch out inside or out on the expansive decks. Although a little more contemporary than the Lux Tents, with its own kitchenette, bar fridge, full size dining table and bio-fuel heater, The Studio still offers guests the feeling of being wrapped up by Mother Nature, just with a little more luxury.